Grey Betta Blocks™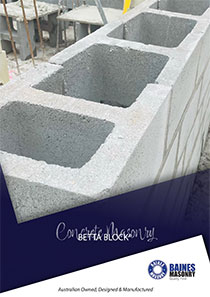 Baines make a full range of concrete grey blocks using Betta Block technology to satisfy the requirements of both residential and commercial projects. (see below to get the Betta Block technology story). Our commitment, 'Quality First', is your guarantee that you can order grey blocks from Baines with confidence.
The standard face dimension of concrete blocks is 390mm long by 190mm high which translates to a 400mm by 200mm module when you add the recommended 10mm mortar joint. Depending on your application, we supply concrete blocks in various widths from 90mm to 290mm to suit all projects. Note that half high's, half, threequater, quarters and lintel blocks are also available.


Research and development never stops at Baines Masonry in our quest to remain at the cutting edge of masonry technology. This continual R&D resulted in the development of our Betta Block technology which reduces the weight of our grey blocks with no loss of strength all while reducing Baines environmental footprint. We have, in part, achieved this leap in technology by recycling waste products from power stations and blasts furnaces in our production process. A win-win for the environment and our concrete masonry.
Now that all our grey blocks are produced using the superior Betta Block technology, you know that you always get superior products every time you order masonry from Baines.
Download the fact sheet or brochure for more information:
Grey Block Brochure
BettaBlock Fact Sheet
Baines Masonry's BETTA BLOCK™ is
Made of 65% heavy industry by-products
By using these products we are reducing the amount of landfill generated from coal fired power stations and the steel making industry.
Uses 40% less cement then normally required, with the addition of Descrete Super Fly Ash
40% less cement means 40% less CO2 emissions
Architectural product achieves sharper arises
Betta Block has up to a 45% lower carbon footprint than other masonry products
Light Weight
BETTA BLOCK™ "H" Block has a dry weight of less than 10.5Kg
A lighter block reduces injury risks and OH&S claims
BETTA BLOCK™ is strong
Compressive strength ≥ 15MPa
Complies with Australian Standards AS/NZS 4455
Transport Advantages
Lighter block means more product per load - reducing the transport impact on the environment.
More blocks per load reduces freight costs.
Available Colour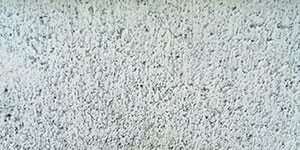 Grey Blocks


---
More structural
block products >